Auckland Wedding Celebrant
Welcome!
My name is Peta Hardley, and I'm an Auckland wedding celebrant – specializing in unique marriage ceremonies, and also civil union, naming ceremonies, and renewal of vows.
I'm a registered Marriage Celebrant, and also a Civil Union celebrant. I'm based in Kumeu, and am available for ceremonies throughout the Auckland area.
I would love to assist you in preparing a special and unique ceremony, the way YOU want it.
About Me – A friendly and experienced celebrant in Auckland.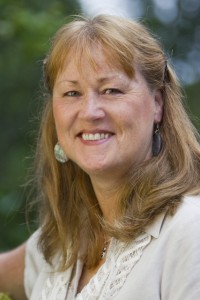 During my time as a wedding celebrant, I have strengthened my belief that no two ceremonies should be the same, so I aim to prepare and deliver a personal and memorable wedding ceremony that perfectly reflects your needs and wishes. Not everyone knows where to start, so I have a great selection of wedding readings and wedding vows that I'm happy to share with you.
I will assist you designing a wedding ceremony that truly reflects your personality and tastes – whether you want a romantic wedding, tradition, style and grace, glamour, casual, quirkiness, hilarity or all of the above, whether you're straight or gay, it will be unique and fit YOU.
I look forward to discussing your special day with you.
 If you're still looking for a ceremony venue I also have my own private ceremony venue in a lovely rural setting. You can go to my 'Casabella as a venue' page to see more photos.
Client Testimonials
'Hi Peta,
I just wanted to say a huge thank you for making our day what it was.
Reading through the ceremony made cry and laugh and remember that I felt the happiest I have ever been. A big part of that was down to you and the way you perfectly matched our personalities, and portrayed the love we have for each other, it was almost as if you had been in our lives forever.
I especially loved seeing our kids in the fairy garden.They just loved it, as I knew they would.
Casabella is such a beautiful venue I couldn't have imagined getting married anywhere else.
– Leah and Aaron 

Hi Peta, Thank you so much for making our ceremony soooo beautiful on Saturday. All our guests had the most amazing things to say about you and how you gave the ceremony such a great feel ???? Jared and I couldn't be happier with how everything went!
You truly are amazing Peta! Thank you so much again!
– Abby & Jared